Home Page | Sohei & Wahine Maika`i Hula Studio (Hula Dance School Tokyo) YoyogiUehara Shibuya Shinjuku Ikebukoro


Sohei & Wahine Maika`i Hula Studio (Tokyo) JAPANESE
Access: YoyogiUehara,1 Minute from East Exit (Odakyu Line, Chiyoda Line)
Hula Studio Office: TEL・FAX 03-3465-4167 /070-5567-9015
E-MAIL: michikot@va.u-netsurf.jp
Address: Jewel-YoyogiUehara 3F, 3-4-3 Nishihara, Shibuya-ku, Tokyo

Sohei & Wahine Maika`i is a Hula and Polynesian Dance School located in Shibuya-ku, Tokyo in Japan.
This school is led by Takahashi Brothers who were trained formally and given Na Kumu Palapala (Diploma in Hula teaching) by Uncle George Na`ope, "Hawaii's Golden Treasure" and the master kumu hula and co-founder of the Merrie Monarch Festival in Hilo, Hawaii.
The school teaches Hula Dance, Tahitian Dance, Maori Dance, and Ukulele.









Hawaiian Events & Parties Help


My Students
●2008/2/7Magazine 「VERY」  (Koubunsha) 
●2008/1〜TVCM 「Kyusai」
It appears on TV commercials.
●2007/4/14(Sat)Nihon Keizai Shinbun Evening  
The interview of Sohei & Wahine Maika`i was published.
●2007/4/16(Mon)22:30 - 4/18(Wed)14:00 - (MXTV)    
Appeared in Hawaiian Live in Birdland.
●2007/4/10(Tue) - Maryle.be
Appeared in the total web site Meryle.be which links to the Monthly magazine "Very" and facilitates shopping.
●2007/3/9(Fri)released 「PATI PATI」 April Issue (Sony Magazine)
Daisuke Asakura of the Access(the unit with Hiroyuki Takamizu)made a report of 1-day Hula Experience in our Hula Studio.He appeared regularly on the TV "New Doumoto Brothers".
●2007/1/3(wed) "Family's Time" AM11:55 - 12:00 (TV Tokyo)
Interviewed on our the Parents and Children Hula class at our studio.
●2007/1/13(Sat)released "Friend" Magazine Extra February Issue (Koudan Sya)
The comics writer Kinoko Higure experiences our 1-day hula lesson and made a comic in the magazine.

●2006/11/2(Thus)released "Kenkou" December Issue (Syufu no Tomo)
The magazine reported that our "hula dance caring for waist" has big effects on weight gain after childbirth.
●2006/11/8(Wed) LiveDoor "Funky Tushin" (livedoor)
The article of "A boom on Male Hula Dance" appeared on the web site, featuring our studio.
●2006/10/31(Tue)Nihon TV "Sukkiri!!" AM8:00 - 9:55 (Nohon TV)
 Appeared in the TV information variety "Sukkiri!!" which is chaired by Terry Itoh.
●2006/10/14(Sat)Tomoaki Ogura "Radio Circuit" (Nippon Broadcast 1242)
Appeared in the radio program chaired by Tomoaki Ogura.

●2006/9/25(Mon)released AERA(Weekly Magazine) (Asahi Shinbun) 
Appeared in the article "Hula dance for men".
●2006/8/29(Tue)drama "Dandori" (Fuji TV)
●2006/4/5(Wed)PV for "Papa B & Crazy Ken" (Papa B & Crazy Ken)
Appeared in PV tagged with the famous reggae DJ Papa B and Tiger & Dragon member Crazy Ken(Ken Yokoyma). Used in Opening theme "Countdown" in June TBS TV on every Sat 24:55 -) 

●2006/11/7日(Tue)Wanibooks@mobile (Crocodile Books)
Hitomi Kitamura(Nittele Genic 2006) visited our studio to report the experience of 1-day hula lesson in the magazine.

●2006/10/5(Thurs)Popular Mobile Site "Poke Life" (Xing)
The reporter visited our studio to publish the experience of 1-day lesson in the web site(i-mode EZweb). 
●SKY Perfect TV!280ch (2005/10) (Act On TV)
Appeared our hula dance lessons(10/1 10/2 10/3 and also 10/* - 11/*) Please refer Broadcasting Schedule on Sky Perfect TV magazine.

●Magazine "Style" September Issue 2005/7/28 release (Koudan Sya)
Our Hideharu Takahashi was interviewed by the reporter as the current popular ukuleleist .

●Magazine "25ans" September Issue 2005/7/28 release (Assiette Fujin Gahou)
Appeared in the article of "The healthy beauty made by hula dance".
●Magazine "Mart" September Issue 2005/7/28 release (Koubun Sya)
Taught a hula dance to the model Harumi Nakajima, the cover model.
●Magazine "Akasugu Kids" 2005/4/15 (Recruit)
  Interviewed for the hula dance lesson for a parent and a child.
●FREE TEMPO(FM Broadcasting 81.3)AM9:00 - 9:30 release 2005/1/2 (J-Wave Radio)


Our Hideharu Takahashi appeared in FREE TEMPO (J -WAVE Radio 2005/1/2 9:00 - 9:30 Sun)as a current popular ukuleleist. 
●2004/9/22(wed) News Paper "Mainichi Shinbun" (Mainichi Shinbunn Sya) 
Appeared in the article of "Male Hula Dance".

●Ricco(Fuji Sankei Living)
 Interviewed by the reporter, as hula dance is currently hot.              
TV Programs
● 2005/5/8(Sun) Fuji TV      
"Heisei Education Committee 2005 The Brand New Fresh Man, Special "
 Choreographed a Tahitian Dance(Release 19:00 - 20:54)
● 2005/3/16(Wed)Fuji TV(8CH)release


Appeared on "Bakusyou Osupi - Daimondai" appeared (release 19:00 - 20:00)
● 2005/3/7 3/14 3/21 3/28(Mon)MX TV, Performed

     
Birdland in Hawaiian Show (release 21:00 - 21:30)
● 2004/7/23(Fri) BS NiTele TV, Performed 

    "Jouhou Shin Wakusei" MCs are Shouei and Nanae Suzuki (Nihon TV announcer)
 Hatsumi Miura(reporter) experienced kahiko hula dance (Release 23:00 - 23:54)
● 2004/6/11日(Fri) TBS TV(6CH), Performed 

  
"Hanamaru Market" Navigators are Kumiko Okae and Hirohide Yakumaru. Introduced as the current edge of trend in fashion. The reporter is Chiri Kaiho (TBS TV announcer).(Release 8:30 - 10:20)
● 2004/5 MX TV, Performed




200th Broadcast Commemoration MXTV
Release:
      5/10(Mon)5/17(Mon)5/24(Mon)5/31(Mon)21:00 - 21:30
Performed Tahitian Dance Show on the TV.
● 2004/2/19(Thur)TBS TV(6CH), Performed


TV program"Bizin no Moto" introduces various Elements of Beauty by 3 currently popular fashion models.
Hiromi Sakurai(JJ Magazine Regular Model、TuuKa- Cellar Bone Conduction Speaker TV Commercial), Mei Yoshikawa, Yuuko Momose.
Choreographed hula dance on the TV program.   (Release Midnight 2:54 - 3:24) 
● 2003/9/11(Thurs)Fuji TV(8CH)


Performed on TV program "Viva Viva V6" in which the popular group V6 participates.
Taught the fire dancing to Mr. Nagano of V6 and appeared as a ukulele player. (Release 23/15-45)
● 2003/10 Mid - "Mannma TV Science" (009CH)

Performed on the TV program "HanoHano! Hula Dance Heaven".
● 2003/8/1(Fri) TV Tokyo(12CH)


Performed and choreographed hula dances on TV program "Yuuki Meguro Good Morning".
(Release 8:00-8:30)
● 2003/1 MX TV


 Performed on the TV program hula dances (Male, Kahiko).

Magazine & News Papers 

●Magazine "SAITA" (Shiba Park Syuppan) Release 3/10
TV talent Chiharu experienced and reported our hula dance lesson.
●Magazine "FINE" (Hinode Syuppan)(Release 2004/12) 
The Fashion Model Yukina experienced and reported in surfing magazine "Fine" January issue about our hula lesson.

● 2004/7 Magazine "Sutekina Hula Style", Interviewed as the leading male hula dancer.
● 2004/7 Magazine "Hawaiiian Wave", Appeared on the cover of the magazine.
● 2003/8/5 News Paper "Daily Ube Nichi", Interviewed as the leading male hula dancer.

Radios
● 2005/11/8 FM Edogawa(FM Broadcasting 84.3) 13:41 - 15:56 

  
Played live ukulele and talk on the program "Humans Talk"as a ukuleleist and a hula dancer.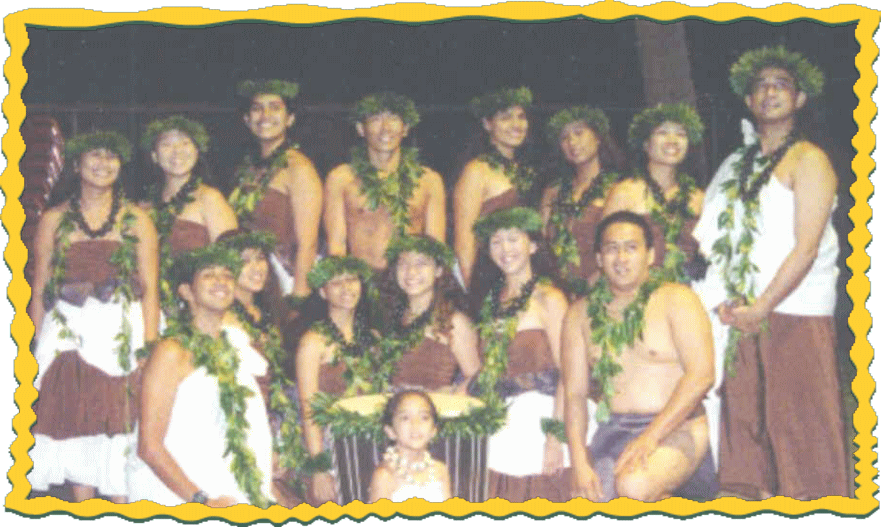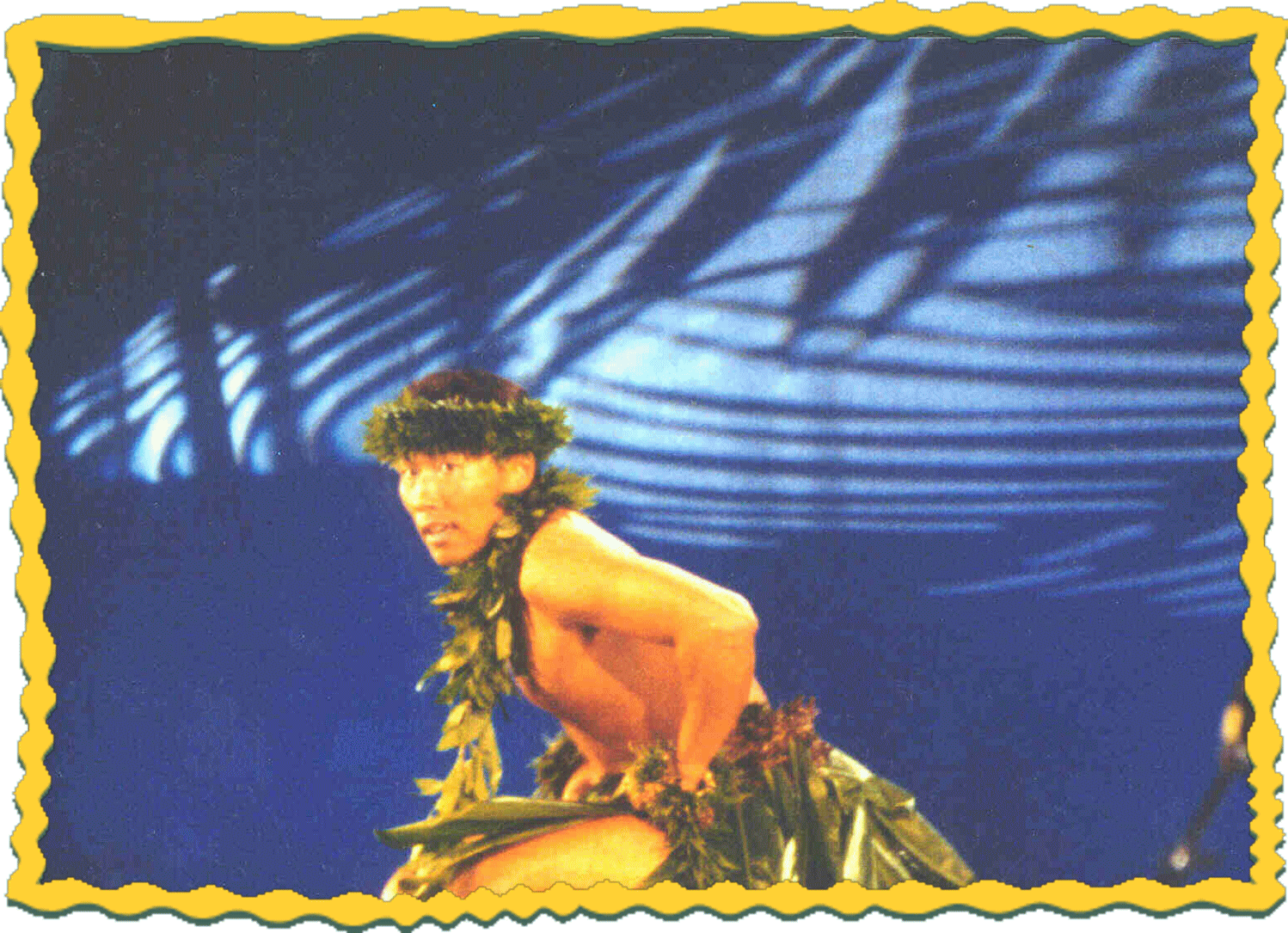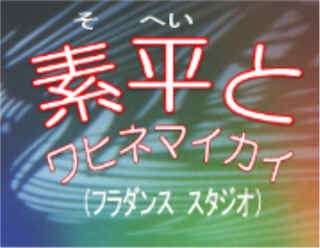 ★Origin of Wahine Maika`i <Renamed in year 2,000, formerly called "Hui O Ka Uilani">
  "Wahine Maika`i" is translated word-for-word into "Good Women" in English.
The stories went to circa September of year 2000.
Louisie K. De La Cruz ( The mother of My Kumu Hula Michael De La Cruz) won the 1st place soloist at the Kupuna Hula Festival in Kona of Hawaii. Also other members ( Michael's wife Mayumi, etc.) won the 2nd place group. The tune they danced to was "Wahine Maika'i".

I was moved very much with Michael's love for his mother and respect for the Kahiko A'e (elders) on that occasion.
This was the reason why I decided the name of our halau as "Wahine Maika`i" .
 
Wahine Maika`i
 The song that was composed by Sam Keli`iho`omalu (the winner of Hawaiian Falsetto Contest) .
This song praises for Lydia Wahinemaika`i Hale's respect for Hawaii Culture.
She was one of the very few defenders of Hawaii tradition, asked the Congress of USA for preserving it, and was never defeated by the hardships.

・Kupuna Hula Festival
 The hula dance competition which was founded at Kona of Hawaii by Kumu George Na`ope in 1997 and held on every year. 
Facebook Page: フラダンス教室 東京 素平とワヒネマイカイ 渋谷・新宿・池袋 Hula Dance School Tokyo, Sohei & Wahine Maika`i